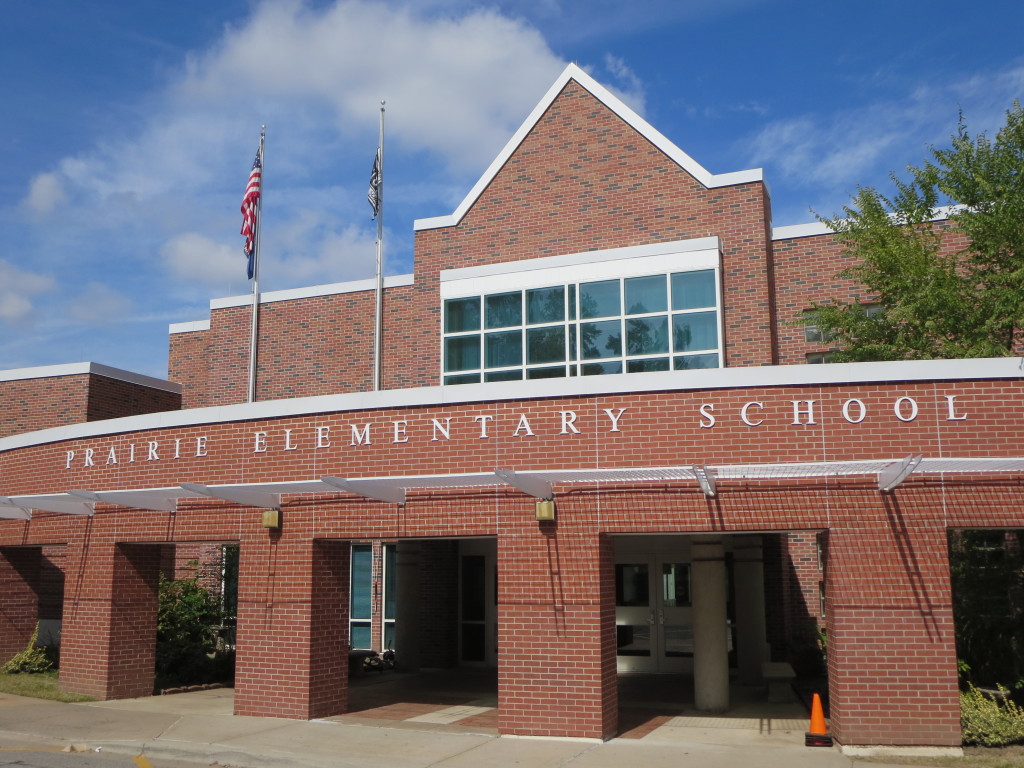 Prairie's front doors are unlocked at 7:30 a.m. and the gym doors at 7:45 a.m. The second grade recess doors are manned starting at 8:00 a.m. If you need to drop off your child prior to these times the Y-Care door (leading into the cafeteria) opens at 6:30 a.m.
There are several options when bringing children to school in the morning and picking them up in the afternoon. Please take a moment to familiarize yourself with our policies:
Village Church parking lot
The Village Church parking lot is available and a crossing guard will help children at the stoplight on 67th St. and Mission Road. If picking up at the church, please park well away from the church pick up area as they have their own dismissal procedures. Also, please be mindful of the construction in and around the church.  
Parking lot by the Soccer Field
If you choose this option, you must park your car in the lot. Cars should not pause at the crosswalk or on 67th Street to drop children off. Please be aware of the no turn left sign in that area. PV Police will be enforcing this and writing tickets.
Carpool line in the back parking lot
The last option is the back (north) parking lot. In the morning when you reach the sidewalk, have children exit your car when you have come to a complete stop and are directly behind the car in front of you. Do not stop and leave spaces and please do not pull out and around cars that are dropping off children.
The front lot (south) is reserved for buses only during drop off and pick up. Parents should not use this lot between 8:00-8:15 a.m. and 3:00-3:20 p.m. This area will be coned off and monitored.
The district's bus company is First Student. Prairie currently has two paid buses serving our families. Our office has bus stop information and contracts available for interested parents. The bus company phone number is 913-432-1900.
These procedures are in place to keep all students and faculty safe – please help us get through drop-off and pick-up safely by being attentive and staying off your mobile phone.