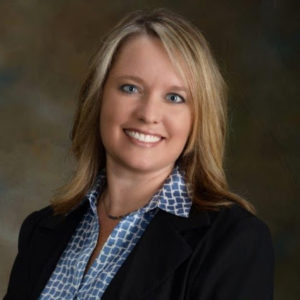 I've been fortunate to experience a wide variety of leadership opportunities throughout my 18 years as an educator. I began teaching 3rd grade in Milan, a small town in northern Missouri, near Kirksville.  During this experience, I was eager to lead and plan teacher learning, so I became a member of our Professional Development Committee. I also was proud to become an eMINTS teacher, which allowed me to use technology tools to guide my students through project-based learning.  At the time, I had no idea how technology integration and a focus on inquiry would strengthen my ability to prepare students for our future.
During the era of No Child Left Behind, I felt a pull in the direction of becoming an instructional coach.  I soon became a Reading First instructional coach and Title reading teacher for all elementary grades.  This was such a great opportunity for me to be on the forefront of educational reform.  I learned how to coach teachers through instructional changes in their classrooms, as well as how to lead teams through the process of becoming one unified professional learning community.
During my four years as a Reading coach, I found myself assisting our building principal in many ways.  I was facilitating grade level teams, providing professional development for staff, analyzing data and directing teams to change practices. I was growing as a leader.  I decided to earn my Masters Degree in Educational Leadership.
Upon receiving my degree, I explored teaching 6th and 7th graders at Kirksville Middle School.   I gained experiences to prepare me as a leader as we taught using a team approach.  I co-taught reading with the special education teacher and enjoyed teaching science to all of our team.  At the end of that year, an opportunity for me to move to Kansas City arose.
I was offered an instructional coaching position at the Turner Early Learning Center.  Yes, that's correct…middle school to a preschool and kindergarten building!  I was fortunate to lead professional learning, teacher collaboration time, and the SIT Team process.  The following year, I became an assistant principal for two elementary buildings.  The next year, I became the principal of Junction Elementary, where I proudly worked with the team for three years.  Last year, I moved to the district's largest elementary, Turner Elementary.  We strived to build a solid learning culture with staff, students and families.
As I reread this article, I feel amazed by the many rich experiences I have encountered the past 18 years!  With each position I shared, I saw snapshots of students and colleagues who supported my learning along the way.  I am so excited about the current opportunity before me!  I am ready to capture new snapshots through building relationships with staff, families and students.  I am ready to focus our energy on supporting our children to rise above their growth goals.  I feel honored to be your principal and will do whatever it takes to help Prairie Elementary be an environment where children love to learn!