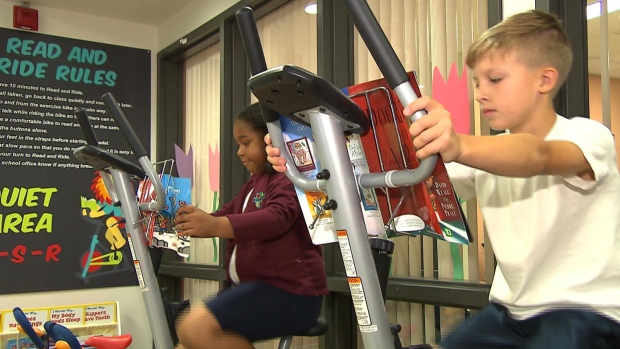 The Read and Ride program began last year when a group of 6th graders won an award through KC Healthy Kids.
The students decided to use the money to bring recumbent bikes to Prairie, as a way to stay active while reading.
Students went to businesses to solicit funds to secure more bikes, and were able to raise an extra $530 bringing the total to $1,530. Before these 6th graders moved on, they recruited the incoming 6th graders to keep the project moving.
This group has conducted more fundraising in the school. Their hot chocolate stand raised $250, and they also won an additional contribution through KC Healthy kids, bringing in another $100.
Through their hard work, Prairie has finally purchased 4 bikes which will be placed in the office and library, and potentially one in the old computer lab space.
We're very proud of our students for their hard work in fundraising for this cause, and are thrilled to provide this movement option to all Prairie students.
Help us continue raising funds for more stationary bikes – bring in package, nut-free candy for our Valentine's Day promotion (see newsletter for details).