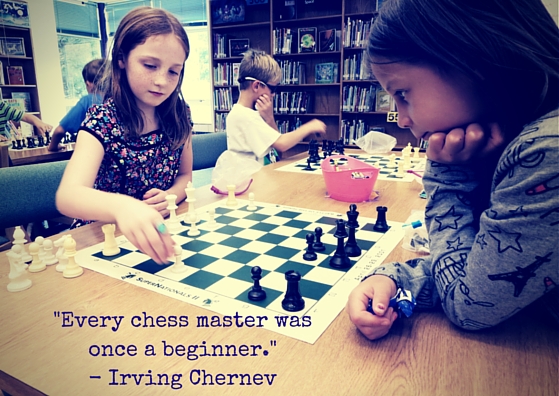 Junior Master Gardeners – Open to students in 4th-6th grade, Prairie has the oldest JMG chapter in Johnson County. Students will have hands on gardening tasks.  Meets the 2nd Thursday of the month.
Garden Work Days – Open to ALL students and families. Help establish a love of gardening with your student while you hear about their day. Join us from 3:15-4:00 every Tuesday.
Lego League (non-competitive) – Open to 4th-6th graders, students work together to make Lego robotic creations that push boundaries. Meets every Thursday from 5:30 – 7:30pm in the Computer lab for 1st semester (with additional field trips throughout).
"Brickheads" Lego League (competitive) – Open to 4th-8th graders, students are given a problem to solve and they must work in teams to research and develop a solution. In addition, they will enter a robotic competition against 40 other area teams. Meets Mondays and Wednesdays from 6:00-7:30pm in the Computer lab.
Chess Club – Open to 1st-6th graders, chess club is a great way to meet other students and get better at a classic game.  Students don't have to know how to play chess to join. Meet 2x monthly in the library.
Panther Paw – Open to ALL students, Prairie's school newspaper is a fun way to engage your child's creative side. Students will meet to create content for the editions. Published 4x annually.
Chat 'N Chew – Open to 3rd-6th graders, this is a chance for your student to participate in their first book club. Meets over lunch during 2nd semester.
Mad Science of Greater KC – Open to 1st-6th graders, this activity lets students participate in demonstrations and experiments helping to foster a love of science. Meets Fridays from 3:15-4:14 in the library for 6 weeks (there are two sessions/year).
Girl Scouts – Open to K-6th graders, girl scouts is a fun way to develop leadership skills in your student through various activities throughout the year. Meets 1-2x monthly.
Cub Scouts – Open to 1st-6th grade boys, cub scouts is a great way to meet new students and learn the basics camping and outdoor living! The Pack is chartered through Village Presbyterian Church. Meets 2-3x monthly.