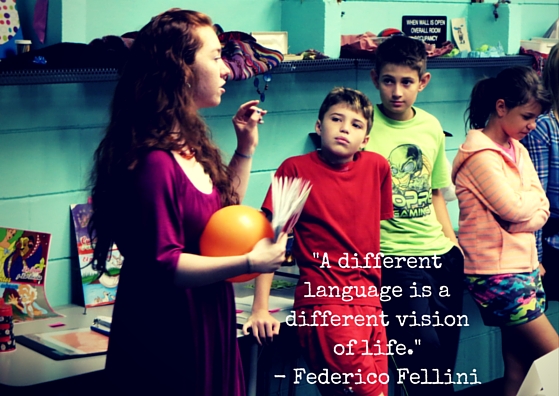 In addition to gaining respect for another culture, studies show that learning a foreign language at a young age actually improves cognitive function (i.e. problem-solving skills) and academic achievement (higher test scores).
Cate Bowler, through Young Spanish, is helping our students realize those benefits with an age-appropriate program geared toward fluency. Here's a peek at her curriculum by grade level:
Kindergarten:  focus on counting, learning colors and the Spanish alphabet. Games like "Los Colores" and "Donde Esta" are a highlight.
1st & 4th Grade: focus on greetings and conversational phrases. Role play with scripts.
2nd & 5th Grade: learning words for parts of the body and songs. "Simon Says" has all new challenges when played in another language.
3rd & 6th Grade: learning new words for school subjects and reading entries from Spanish version of popular books.
Learn more about Cate's curriculum here.