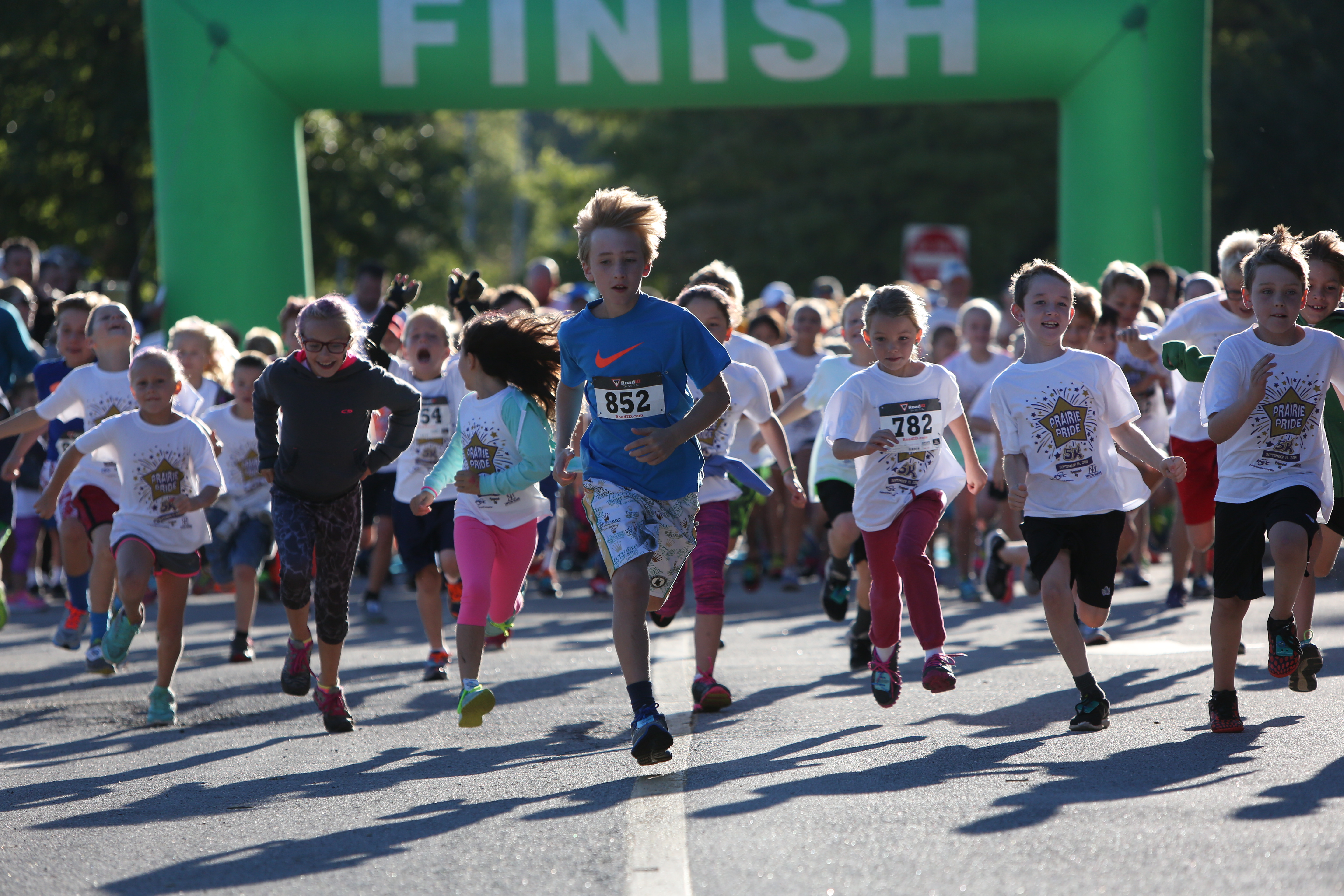 One of Prairie's major fundraisers, the Prairie 5K and Fun Run is an event for the whole family. It's a certified 5K race course complete with a timing chip to record your time. You can walk or run, and the whole family is welcome to participate – strollers are welcome! If the 5K isn't your thing, join us for the one mile Fun Run just before the race begins!
All proceeds from this event go to the Prairie Fund, to help pay for our Reading Specialist, School Counselor and Spanish Program.
Interested in helping run this event next year? Contact Liz Beedle to learn more.