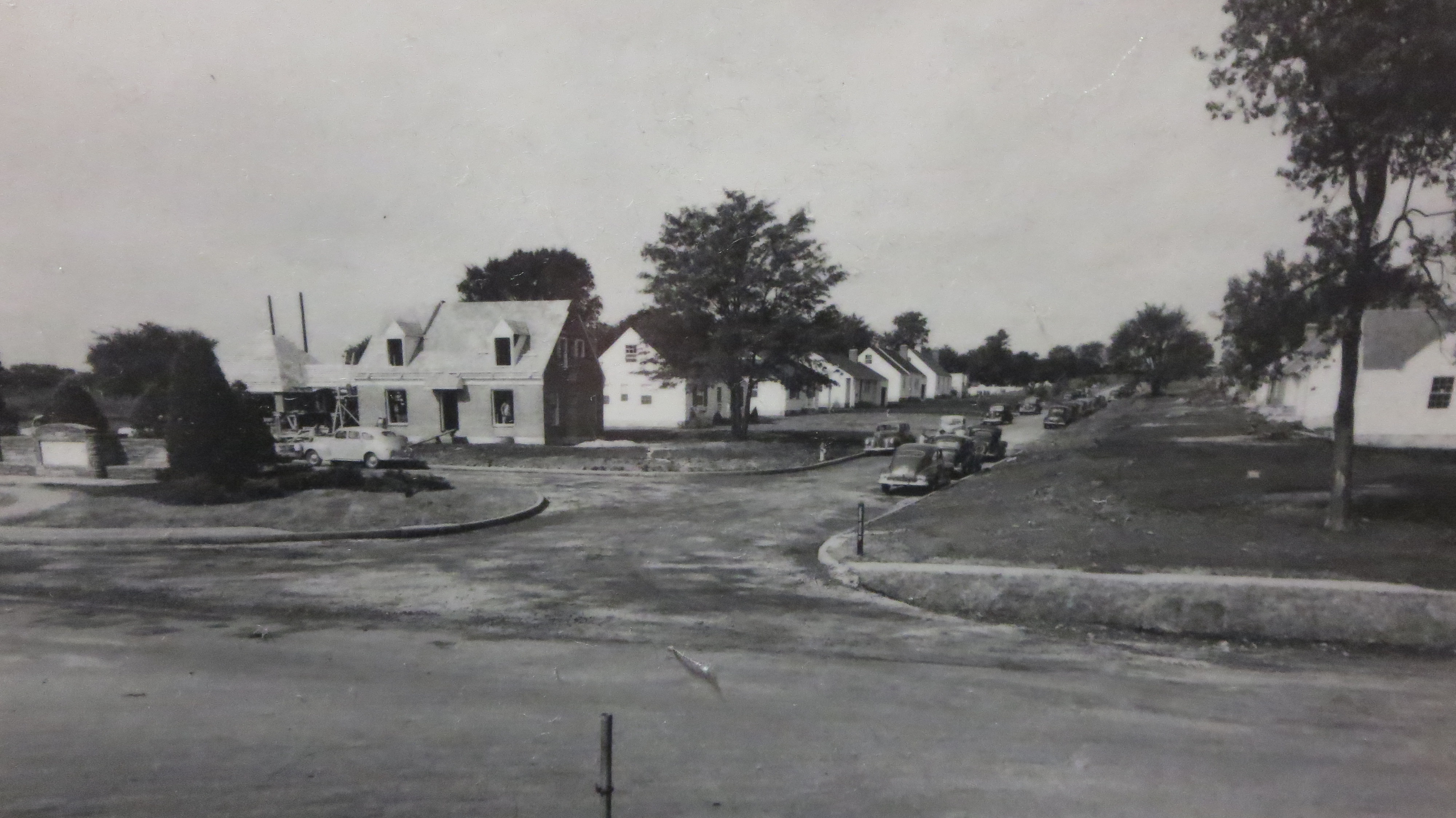 In 1938, recommended changed were implemented following a study of the school conducted by several University of Kansas professors. Maurice Cook became the principal and a teacher was assigned to each grade level. The cafeteria was reorganized and a school band orchestra program began.
The same year, Fern Bruce was appointed school nurse at Prairie, which made it the first school in Johnson County to have a nurse on duty. Mrs. Bruce served at Prairie for 18 years, and in 1967, she received the first achievement award given by the NEA (National Education Association) to the "outstanding school nurse in the United States."
In 1941, the J.C. Nichols Company began to build a new subdivision on an 80-acre tract south of the school purchased from the Lewis family. The first platting extended from 67th to 69th Street, Mission to Delmar and the first ten homes were constructed on 69th street. The next 80 acres immediately south of the Lewis property had been purchased from four members of the Porter family. The 16 acres purchased from Elizabeth Porter is the area occupied today by the Prairie Village Shopping Center. Prairie School District #44 had been in existence for many years and this inspired the Nichols Company to name the new subdivision "Prairie Village."
During World War II, Prairie sold defense bonds and stamps and held adult classes in civilian defense, first aid and home nursing. The PTA sold used school books and new school supplies.
In 1943, J. True McAuley became principal of Prairie and the Student Council was started by Thelma Carpenter. Student council officers and members were elected by the upper grades and representatives were appointed by teachers from the lower classes. Each committee of Student Council had a student chairman and a faculty advisor. Awards were presented to those rooms best exemplifying standards of good citizenship. The Prairie Student Council helped other schools throughout the metropolitan area set up their councils.
The school newspaper, the Pow Wow, also began in 1943 and was published once every six weeks. The PTA discontinued its bulletin and instead assumed financial responsibility for the newspaper to support the students. Each year the secretary of Student Council served as editor of the paper and its sponsor Miss Carpenter.
Miss Carpenter and the Student Council developed a new White Christmas project, where each classroom adopted a child at Lifeline Orphans' Home and purchased gifts of food, clothing and toys.
Previous Page,  Next Page,  Page 7,  Page 8,  Page 9, Page 10,        Page 11,  Page 12,  Page 13
Research conducted by Mrs. Jeanne Tapp, May 1972 (sources cited here).